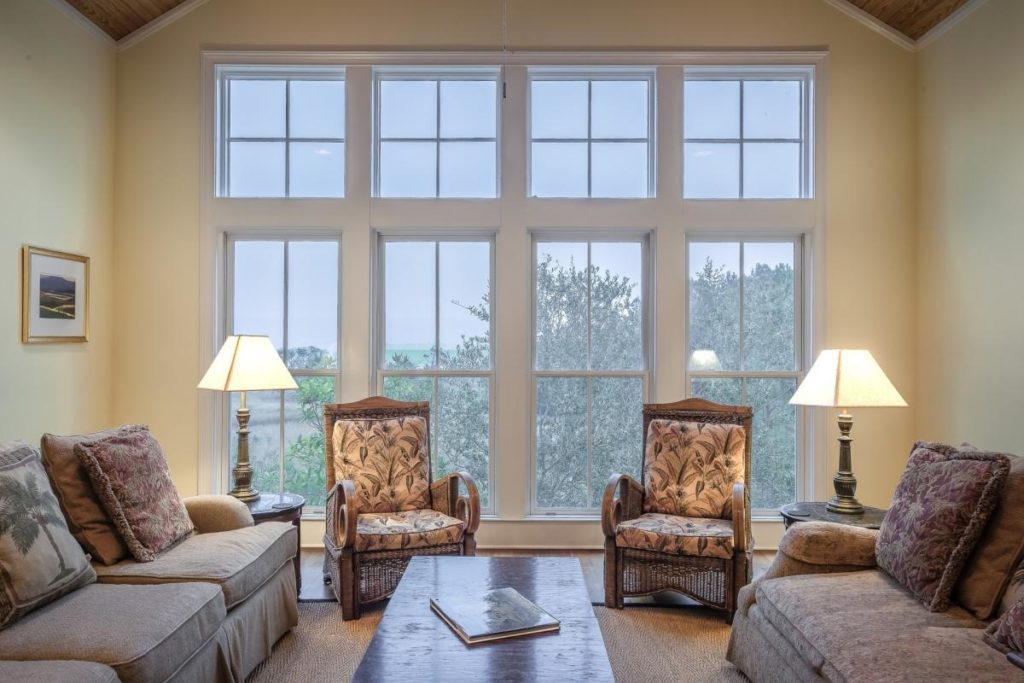 Want to know more about double pane windows- their benefits, their functions, where to find them, how to get them at the best price and how they can add value to your home.
Texas Windows provides super affordable double-pane installation services and a free professional in-home consultation. You can read more about how double pan windows can improve your living space later on.
What Is a Double-Pane Window?
A double-pane window is a window that has two panes of glass set into each individual frame. The two glass panes have a small space between them, creating an air pocket made to better insulate your home. This air pocket prevents the temperature of the air outside your home from affecting the temperature of the air inside your home.
The space between the two panes also has a desiccant designed to prevent condensation from forming.
Advantages of Double-Pane Windows
Highlighted below are the primary benefits of choosing double-pane windows for your home:
Prevent Window Condensation
If you've ever lived in a home with single-sheet windows, at that point you're acquainted with the substantial buildup that develops during the colder months. This happens as a result of the diverse inside and outside temperatures.
While buildup on a window may appear like some sort of disturbance, it is really an indication of a lot bigger issue. At the point when cold temperatures enter your home by means of single sheets, it makes a wasteful heat transfer in your home.
Texas Window is a leading specialist in dual-pane window installation and replacement. If you have pre- existing double-pane windows with damaged glass, we can install double-pane glass replacements in your frame at a super affordable cost. Simply schedule a free in-home consultation to discuss options according to your budget.
Insulate Your Windows
Double-pane windows provide your home with exceptional insulation by keeping cold out in the winter and heat out in the summer.
One important element to take into consideration is that if the seals on your double-pane windows are broken, then so are the insulating properties of that window. Some signs of a broken or damaged seal include:
Condensation between the glasses
Increasing rust build-up
Windows that appear foggy or milky
Texas Windows is able to replace a single problem pane in order to fix the entire window, and we can do it all at a time that is most convenient for you.
Here are a few more reasons why you should consider replacing your windows:
Double-Pane Windows from Glass Doctor
Double-pane windows are the best for saving money on energy bills and keeping your home warm in the winter and cool in the summer.
The professionals at Texas Window, Houston TX are capable of replacing or installing a double-pane window quickly at considerate costs.
We also understand the value of pricing awareness, that's why we offer upfront pricing on our services and products. Whether you want to install new double-pane windows or looking to repair or replace your current ones. Our trusted glass experts can help you find a custom glass solution quickly and efficiently.
Give Texas Window a call today to speak to our representative about double-pane windows for your home.