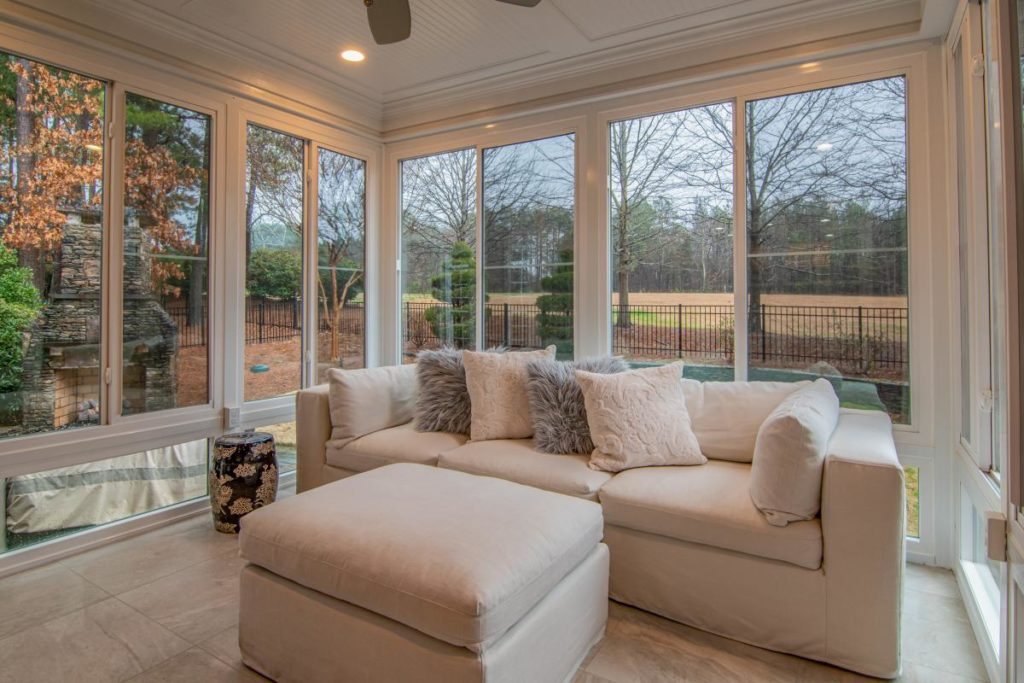 Subsequent to weighing vinyl windows upsides and downsides, vinyl windows might be ideal for one individual and may not be the correct decision for another person. So, which side do you fall in?
Are you somebody who will totally adore new vinyl windows for your home, or will you prefer wood or fiberglass?
Let's look at the pros and cons and see how this material measures facing the other two.
VINYL WINDOW PRICES
If the price is most important to you, vinyl is highly recommended. When you want all the benefits that new windows provide but don't have enough money to spend, vinyl window prices are unbeatable and give the best balance between features and cost. Windows manufactured with vinyl are strong, long-lasting, energy-efficient, and beautiful; and because they are easier to manufacture, you're not going to have to pay as much to have great windows that will keep the heat in during those cold winter days and keep the cold in when things get hot and humid outside.
VINYL WINDOW FUNCTIONALITY
If you are considering functionality, vinyl may be a perfect choice. Have you ever tried to clean a wood window on the second floor of your home? It can be frustrating, but with vinyl, you can leave the ladder in the shed and just swing those windows in to clean them. This kind of functionality is priceless and yet features like these come standard with many vinyl window options. If you are less concerned about the windows, vinyl will be the right fit. While we are proud to offer frames that are made from 100% virgin vinyl to provide superior strength, and a wide selection of colors to give the variety our customers need.
VINYL WINDOW MAINTENANCE
Another angle on the vinyl window's pros and cons is maintenance and ease of customization. If you're looking for simple maintenance, vinyl is the perfect option for you. The ability to clean the windows easily on the second and third floors of your home isn't the only way vinyl window maintenance is easier. It is also a breeze to keep the frames nice on vinyl windows. Vinyl can be cleaned with just a little soapy water, and you don't have to worry about having to paint, repaint, or stain to keep them nice through the years.
VINYL WINDOW DURABILITY
If you want windows that will brave the weather, vinyl is what you need. This material is produced to withstand weather conditions. During the rainy or dry season, vinyl windows aren't going to crack, chip, or peel.
READY FOR VINYL REPLACEMENT WINDOWS?
Are you considering installing new vinyl windows in your Houston home in a few years?
If yes, let Texas Windows help you with that window replacement. We have an incredible selection of styles and colors, and we're sure to find the perfect fit for you.
Contact us and let's get started today.